Code of Conduct
The alpha metall Group operates internationally with locations in Germany, France, Poland and Asia. Our Asian sites in particular produce semi-finished aluminum products on a large scale - both finished and fabricated.
Thanks to worldwide investments in the latest technologies, we are now a highly specialized company in the aluminum sector. Last but not least, our customers also benefit from the great diversification and extensive experience of the Group. This is because almost all products that can be made from
aluminum can be found here, in a one-stop store. This noticeably reduces time and costs.
As manufacturers, suppliers and processors of semi-finished products made of aluminum and aluminum alloys, the companies of the Group are closely integrated into international value chains. The advantage for customers is the supply of pure aluminum semis through mechanical processing to the desired finish
The Group improves its environmental performance, provides a safe, inclusive and motivating working environment, supports the communities in which it operates, maintains trustworthy, transparent business practices that comply with laws and regulations, and thus makes its positive global contribution.
We are aware of the responsibilities we have as a result of our operations. Therefore, we have established strict ethical principles for ourselves that guide us in our business. We expect our suppliers, including subcontractors, i.e. all companies that have a business relationship with a company or a division of the alphametall Group, to base their actions on the same ethical principles. For this reason, alphametall Group has drawn up this Code of Conduct for Suppliers, which sets minimum standards for business relationships with a group company or a division.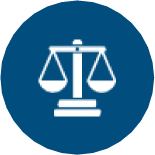 LAWS AND ETHICAL STANDARDS
The supplier complies with all laws applicable to its business. Supplier shall support the principles of the United Nations Global Compact, the UN Universal Declaration of Human Rights, the UN Principles on Business and Human Rights, the OECD Guidelines for Multinational Enterprises, and the 1998 International Labor Organization Declaration on Fundamental Principles and Rights at Work in accordance with national laws and practices. This applies in particular to: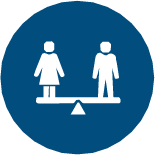 HUMAN RIGHTS AND FAIR WORKING CONDITIONS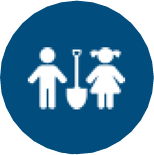 CHILD LABOR
The supplier does not employ children below the minimum legal working age in the respective country or jurisdiction. The supplier shall set a minimum working age of 15 years, even if the employment of younger children is legally permissible under local regulations. Employees under the age of 18 shall perform work only in accordance with the legal requirements of their country of employment (e.g., regarding working hours and conditions) and in compliance with education
and training requirements.

FORCED WORK
The supplier does not use forced labor, bonded labor, involuntary labor or modern forms of slavery. Work must always be performed voluntarily. Employees must be allowed to retain control of their identification documents (e.g. passport, work permit or any other personal legal document). Supplier shall ensure that employees do not pay any fees or other payments to be employed throughout the recruitment and employment period.
The Supplier shall be responsible for the payment of all legally binding fees and expenses (e.g., licenses and duties) that may be incurred in connection with its employees.
Punishment, psychological and/or physical coercion, and any other form of human trafficking are prohibited. Disciplinary policies and measures shall be clearly defined and communicated to employees.

COMPENSATION AND WORKING HOURS
The supplier shall comply with all nationally applicable laws and binding industry standards on working hours, including with regard to overtime, breaks and paid rest leave.

The supplier pays its employees in accordance with the local minimum wage law and applicable collective bargaining agreements, and in accordance with industry standards. The supplier pays employees on time and provides them with clear and understandable information about the basis on which they are paid (i.e., that they receive employment documents in a language they understand). Deductions from wages as a disciplinary measure are not permitted unless legally permissible.

FREEDOM OF ASSOCIATION AND COLLECTIVE BARGAINING
The supplier's employees shall have the free choice to join or not join a trade union/employee representation of their choice without threat or intimidation. Supplier recognizes and respects the right to bargain collectively in accordance with locally applicable laws.

DIVERSITY AND INCLUSION
The supplier promotes a work environment that enables inclusion and values the diversity of its employees.
The supplier is committed to equal opportunity and does not discriminate or will not tolerate discrimination against anyone on the basis of gender, ethnic and national origin, race, color, religion, age, disability, sexual orientation or identity, or any other characteristic protected by law.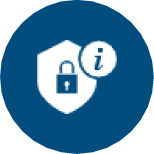 WORKING PROTECTION
We expect our suppliers to strive for a high level of occupational health and safety implementation by applying a health and safety management approach appropriate to their business.
The supplier complies with applicable occupational health and safety regulations and provides a safe and healthy working environment (e.g. drinking water) to maintain the safety and health of employees, protect third parties and prevent accidents, injuries and work-related illness. This includes regular risk assessments of workplaces and the implementation of appropriate hazard prevention and precautionary measures, including the provision of suitable personal protective equipment (PPE). Employees are to be adequately trained in occupational safety topics - in a language they understand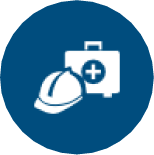 DATA PROTECTION, INFORMATION SECURITY AND DISCLOSURE OF INFORMATION
The supplier shall comply with the applicable laws and regulations on data protection, including the protection of personal data, e.g. the General Data Protection Regulation (GDPR). This applies in particular with regard to personal data of customers, consumers, employees and shareholders. The supplier shall observe all the aforementioned requirements when collecting, recording, storing (including hosting), processing, transferring, using or deleting personal data.
The information security requirements applicable to suppliers with respect to data entrusted to them during and after their collaboration with alphametall Group are based on international standards such as the Guide to Information Security Management. Suppliers should consider the need for protection of confidentiality, integrity and availability of data. In any case, the level of information security to be ensured by suppliers and the security controls they implement must be commensurate with the sensitivity, value, and criticality of the data being processed throughout the lifecycle of the data.
The supplier shall protect confidential information and use it only in an appropriate manner. This means that the supplier complies with all contractual requirements on data protection and information security and does not disclose information that is not known to the public.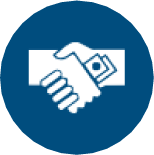 BRIBERY AND CORRUPTION
The Supplier shall comply with all applicable national and international anti-corruption laws and regulations. It shall not offer, grant or accept money or other benefits (whether directly or indirectly) to improperly influence official actions or to obtain an improper advantage with the aim of inducing or obtaining business activity. This also applies to so-called acceleration payments or other benefits granted to public officials for routine decisions that do not allow for discretion.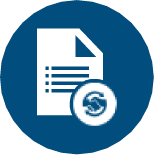 TRADE REGULATIONS
Supplier shall comply with all applicable export controls, sanctions and customs laws and regulations, including prohibitions and restrictions ("Trade Laws"). In particular, the Supplier shall ensure that the Supplier itself, its beneficial owner(s), any of its agents and any other subcontractors used by it are not included on any applicable sanctions list as a "Denied Party".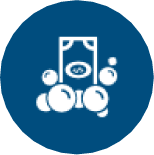 MONEY LAUNDERING AND FINANCIAL RECORDS
The supplier shall comply with all applicable anti-money laundering laws and regulations. Supplier shall maintain financial records and prepare reports in accordance with applicable laws and regulations.
FREE COMPETITION
The supplier shall comply with applicable competition and antitrust laws.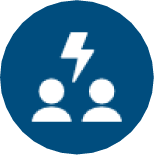 CONFLICTS OF INTEREST
A conflict of interest is a personal or financial interest, business or personal action or relationship, past or present employment or commitment that may interfere with the ability to perform duties and responsibilities objectively or with independence and objectivity. Such conflicts of interest include critical
relationships such as kinship or affinity, partnership, investment in a business partnership, or competitor.

Supplier shall promptly disclose any actual or potential conflict of interest related to its activities for alphametall Group.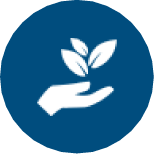 ENVIROMENT
The supplier complies with all applicable environmental laws, regulations and standards and maintains an effective system to identify and eliminate potential environmental hazards. We expect our suppliers to strive to support alphametall Group's environmental and climate protection commitments through the products and services they supply. In doing so, they should act efficiently and consider the environmental impact.

alphametall Group also expects its suppliers to share relevant environmental and climate protection data upon request.

We expect our suppliers to take appropriate account of environmental and climate protection in their own operational activities, e.g. by setting climate protection targets and implementing them accordingly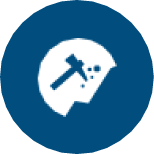 CONFLICT MINERALS
Supplier shall comply with all applicable laws and resulting due diligence obligations regarding the sourcing of minerals and materials from conflict regions and high-risk areas that contribute to human rights abuses, corruption, funding of armed groups, or similar negative impacts.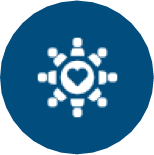 COMMITMENT TO THE COMMUNITY
alphametall Group encourages suppliers to give back to their local communities and participate in initiatives and activities that reflect the United Nations Sustainable Development Goals.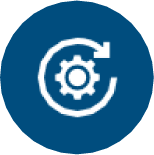 PLANNING FOR OPERATIONAL CONTINUITY
The Supplier shall take precautionary measures in the event of disruptions to its business (e.g. natural disasters, terrorism, supply chain disruptions, outbreaks of communicable diseases - epidemics or pandemics - , information security problems, cyber attacks). The precautionary measures include, in particular, business continuity plans to protect employees and the environment from the effects of any serious disruptions in the area of business activity.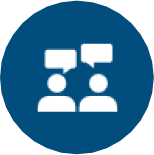 DIALOGUE WITH BUSINESS PARTNERS
The supplier shall implement standards, e.g. ethical principles, for its own suppliers in the course of fulfilling their contractual obligations, which correspond to the standards in this Supplier Code of Conduct.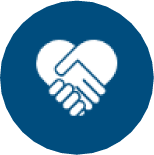 RESPECT AND DUTY OF CARE
All suppliers will act and interact with alphametall Group employees with respect and in good faith.

Suppliers will use property and equipment entrusted to them with due care as if it were their property.

Suppliers use special care when using property or materials bearing an alphametall Group mark or trademark because their actions or activities may be associated with alphametall Group. Any unauthorized use of trademarked or branded materials or equipment shall be avoided. Any use of alphametall Group
trademarked or branded materials or equipment that may create even the appearance of impropriety is considered misuse.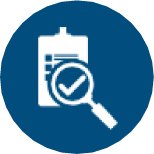 COMPLIANCE WITH THE CODE OF CONDUCT FOR SUPPLIERS
alphametall Group reserves the right to verify compliance with the requirements of this Supplier Code of Conduct - for example, through self-assessments and audits by alphametall Group or a third party. The supplier shall strive for continuous improvement and for this purpose shall set measurable targets in the areas of environment, working conditions or diversity, for example, and report on its progress in the area of sustainability. If a violation is identified, the supplier shall prepare a report on the incident and define corrective actions.

The terms of this Supplier Code of Conduct reflect the values and commitments that alphametall Group has to its customers, the communities in which we operate and the protection of the environment. Any violation of these terms must therefore be remedied. Without prejudice to any other contractual remedies to which alphametall Group may be entitled, any breach shall immediately entitle alphametall Group to terminate the business relationship.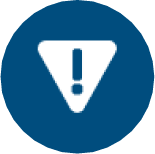 NOTIFICATION OF IRREGULARITIES
alphametall Group encourages anyone who wishes to report violations of the provisions of this Supplier Code of Conduct to send an email to coc@alphametall.com

If you wish to report a suspected violation of law, contact alphametall Group's Compliance Management at https://www.alphametall.com/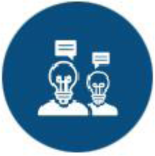 CONTINUOUS IMPROVEMENT
We encourage suppliers to proactively submit innovative ideas to alphametall Group that contribute to further social, economic or environmental improvements. Alphametall Group values the open exchange of new ideas and is willing to explore new opportunities together with suppliers.

alpha metall GmbH
Rennweg 97
56626 Andernach
Company Registered Office:
D-56626 Andernach